I am fully aware that we are now a month into 2009. But what has really happened this month of January? Obama got inaugurated? The real news was his election last year. We still have the Super Bowl and first tennis Grand Slam final ahead of us tomorrow sports-wise. The most successful movie so far this year is Paul Blart: Mall Cop. I think we can strike this month from the record.
This is the third year-end post I'm writing, and it seems each year I expand the scope. First year was just movies, second year was basically all forms of entertainment, and now for 2008, I will add sports to the mix. (Sports are a form of entertainment, but they are also a competition.) And let's start with that, as it was quite possibly the best year for sports in my lifetime.
Sports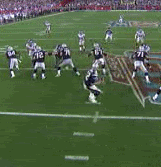 It was a year defined by the changing of the guard. The Tampa Bay Rays came out of nowhere to win the AL East, and then capture the pennant. Rafael Nadal upended Roger Federer's pursuit of six straight Wimbledon titles, and also took his #1 ranking. While the Rays may not be able to keep up with the Yankees and their newly acquired army of free agents, the Nadal-Federer rivalry reached its climax in the 2008 Wimbledon final. They're off to a good start in 2009, though, so maybe they'll prove me wrong.
It was also a year of fallen dynasties, meaning it was a year of schadenfreude for the vast majority of the country. The Patriots were unsuccessful in their quest for a perfect season in their very last game, possibly the greatest Super Bowl ever played, and the Yankees missed the playoffs for the first time in 15 years. Not to mention that Tom Brady got his leg totally shattered and screamed out in pain.
But there were some familiar faces and teams on top: The Lakers and Celtics faced each other in the NBA Finals for the first time in over 20 years, renewing their epic rivalry and making fellow New Yorkers hate their piece of shit basketball organization even more. Tiger Woods once again showed how much better he is than every other golfer by beating them on one knee at the U.S. Open. On the tail end of the spectrum of achievement — but in the same realm of expectation — the Cubs managed to yet again totally choke in the playoffs, while the Mets once again failed to even reach them.
Movies
Unlike last year, when I saw three out of the five films nominated for Best Picture at the Oscars, I haven't seen one nominated from 2008. And I don't really care all that much. The film that I missed that I most want to see wasn't even nominated anyway — The Wrestler. Meanwhile, a Holocaust film that recieved meddling reviews was nominated (The Reader). I can understand The Dark Knight not being nominated, but The Wrestler seemed like Oscar-bait — very cool Oscar-bait — but Oscar-bait nonetheless.
Anyhow, enough about an increasingly irrelevant circle-jerk awards show. My surprise of the year had to be Speed Racer, a movie which I regret not seeing in theaters, as the visuals were obviously the star. It was such a cheesy kids movie, but I couldn't help but have a smile on my face the entire time I watched — the F-Zero racing sequences in particular. The other surprise of the year would be In Bruges, quite possibly my favorite film of 2008. The writing, acting, and cinematography are all top-notch, with Colin Farrell giving the best performance of his career, if that even means something.
The Dark Knight and Pineapple Express managed to exceed even my high expectations for both movies. By now, we've all seen and heard how great heath Ledger's performance was, but I thought James Franco in PE was just as awesome. Other movies that I feel worthy of a mention are Taken (which only just came out in America, edited down to PG-13), which was easily the most badass movie of the year, Gran Torino, if only for Clint Eastwood, WALL-E, Redbelt, Iron Man, Cloverfield, and Quantum of Solace, which I didn't think was nearly as bad as many reviewers made it out to be. Man, that sentence is a mess, isn't it? COMMAS. I should've just made it one huge run-on sentence Cormac McCarthy style.
Television
Arguably the two greatest cop dramas in television history ended in 2008 — The Wire and The Shield. Though that definition may be doing a disservice to The Wire, as it was more social commentary on the entire ecosystem of the inner city. The Shield, on the other hand, was most definitely about cops — dirty cops to be more specific — and the hammer coming down on all of them. Don't make me pick between the two, but I will say that the final season of The Shield was most definitely better than that of The Wire.
With those two brilliant shows gone, Mad Men is the class of dramatic television. HBO seriously fucked themselves in the ass not picking it up. I mean, come on, True Blood is probably their most popular drama now. A vampire show.
House, of course, was also awesome last year, as was Lost, as much as I hate to say it. Man, what is with my commas in this post? I'm so sorry. I also *just* watched the first season of Breaking Bad, and that was pretty great. Dr. Tim Whatley does a great job in the starring role. Chuck is also a show I just started watching, and it's just immensely entertaining. I think that's it.
Oh wait, I almost forgot — the ending to the Battlestar Galactica half-season finale was one of the greatest things I've ever seen. Brutal.
Games
This is where I fell behind this year. I only bought a handful of new games this year for my 360, and I barely played any of them. Grand Theft Auto IV was total shit, Gears of War 2's online multiplayer was broken, and Prince of Persia is like a beautiful interactive — but automated — painting. The only retail game that left me satisfied was Burnout Paradise, even if I do have a love-hate relationship with it. Notice how I make sure to say "retail" games. N+ and Geometry Wars 2 left me more than satisfied at their $10 price point. Both totally amazing games.
But while my 360 gaming definitely suffered this year, it was due to my new laptop and Steam. Most of the games bought were not 2008 games, though. Left 4 Dead, World of Goo, and Audiosurf are the exceptions — the awesome exceptions. Left 4 Dead was some of the most fun I've had in online gaming and was definitely the game of 2008 for me.
In case you are wondering, yes, I bought Fallout 3, but it doesn't run as well as I'd like it to on my laptop, so I've put it to the wayside for a while. I'm almost tempted to buy the 360 version.
P.S. PS3 lol
Music
Ok, I really have next to nothing to say here. I enjoyed the albums from Queens of the Stone Age, Metallica (still can't believe it), TV on the Radio, Eagles of Death Metal, Coldplay (shut up), and haven't listened to the rest enough. I do have to say that Trent Reznor is probably the coolest dude on the planet, giving away a metric shitton of his music for free. I did enjoy quite a few songs on both Ghosts and The Slip.
Books
Haha, new books
Related posts: