I Have Seen the HDTV Light, and It is Good
To be more truthful, I have seen the light for a while now, but I only recently chose to finally step into it. For a couple of years now, I told myself to wait until I could afford a decently-sized 1080p set for around a grand. Once I saw the Panasonic Viera TH-42PZ85U for $950 on Amazon, I could not contain myself any longer. It was go time.
I can't stress enough how great Amazon's shipping was. It was actually through a third-party shipping company, but they apparently work closely with Amazon. The delivery dude actually took his shoes off before coming in the house due to the pouring rain outside. Seriously. He wasn't wearing white gloves, but he did put together the TV stand with me and made sure it was setup and working before he left. All free, other than the necessary tip. I mean, the dude TOOK HIS SHOES OFF. I can't guarantee you'll get a guy that nice, but I can say that the shipping will most likely be quick and relatively painless. And you will have an awesome HDTV in your presence for hundreds less than what you'd pay at Best Buy or Circuit City or some store that isn't going out of business.
The HDTV light is glowingly warm and beautiful. I bask in it as much as I can. Even when I'm not watching it, I leave it on in the background on mute. I need to buy a DirecTV HD receiver for my room so I can leave one of those nature channels on as much as possible. Besides, it's only been two weeks and I already can't stomach watching SD content. Sitting 5 feet away from a 42″ television half of the time might have something to do with that. I would take a pic of a Blu-ray running from that perspective, but I don't feel like picking up my laptop to take it. Not having a functioning digital camera is annoying sometimes.
I'm going to go ahead and blame this glorious new piece of electronics in my room for my lack of updates in the past two weeks. I'm sorry you had to suffer while I played Gears of War 2 and Geometry Wars 2 and watched Blade Runner and The Proposition on the best HDTV my budget could buy. And playing Audiosurf on it was a revelation. Holy crap. I want a PS3 just so I could play Wipeout HD on it, as that would be Audiosurf times ten times 1080p/60fps times infinity.
Although, that does bring me to the dilemma that my new 1080p Panasonic Viera plasma brought me. How could I have such a viewing apparatus in front of me without supplying it with Blu-ray, the best quality picture it can handle? I already did have a Dell laptop with Blu-ray built in, but without an HDMI port, it would not output 1080p to the HDTV. Yet, after watching Blade Runner both using the HDTV as a monitor and spinning it in my cousin's PS3, I could barely tell a difference, if any. A PS3 or standalone player was not needed.
But then both my laptop screen and HDTV started going black whenever I attempted to connect them through VGA. I was on the verge of buying a standalone Blu-ray player (Sony BDP-S350) for $180. But a call to Dell fixed that quickly, as I was told a simple monitor switching shortcut. Problem solved!
Until I received my Crank Blu-ray in the mail today. My excitement fueled by the imminent viewing of one of the best-looking Blu-rays out there was destroyed when I popped the disc into my Blu-ray drive and it wouldn't play. Days of anticipation slaughtered. Damn you, you piece of shit laptop. Wait, is it the disc? Do I need to ship it back to Deep Discount?
Tomorrow, I will find out which of the two is the answer over a friend's house. His PS3′s reaction to the Crank Blu-ray will decide the fate of my wallet/Christmas wishlist.
Either way, I'll still have my beautiful, shiny, black baby.
Here's a shot I found on the internets of it: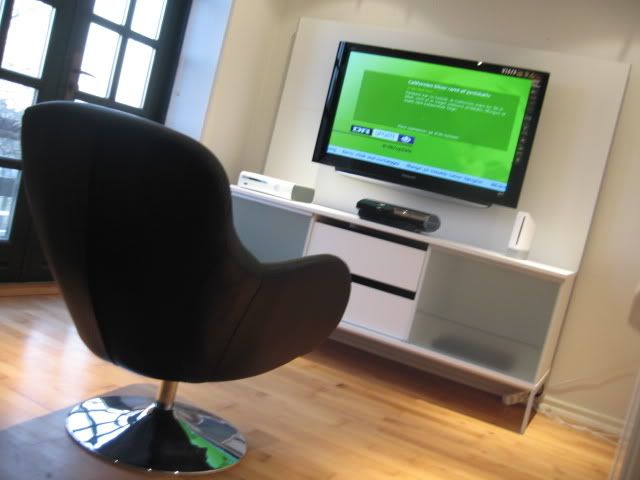 Related posts: