2008 Rays = 2006 Tigers: The Sequel
My opinion of this year's World Series: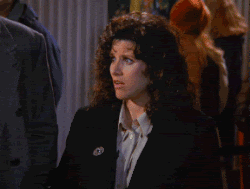 In 2006, the Tigers went from a 71-91 the previous season to the playoffs. This year, the Rays went from last place at 66-96 to a AL East division crown. The 2006 Tigers took down the Yankees on their way to the World Series. The 2008 Rays held off an epic 3-1 comeback by the Red Sox to reach the World Series. They both went on to lose the World Series in five games, to an NL team I DEFINITELY DID NOT want to see win a championship. Fuck everything.
I've mentioned before how I didn't want the Rays to end up like the Tigers. Maybe I should've known history would repeat itself, but I thought they were better. They managed to be on top of the best division in baseball at the end of the regular season. They kept their shit together in Game 7 of the ALCS, when everyone thought they were done (including me). But then their bats went colder than Jose Reyes at the end of the 2007 season.
And that's my awful segue into how embarrassed the Mets should feel right now. Everybody already hated them, and now the entire NL East is laughing at them. The past two years, they've been the prohibitive favorite to win the NL East, and both years they've choked in dramatic fashion. Meanwhile, the Phillies have quietly gotten better each year and have now reached the point the Mets have thought they deserved the past few years. Maybe this year the Mets will actually come out with a chip on their shoulder, instead of thinking that have the God-given right to a pennant. I try not to get into this type of intangible shit, but it's impossible not to if you've watched the Mets the past few years. Goddamn it.
Getting back to what just transpired on my television set, I still can't believe it was real. That wasn't really the World Series, right? We didn't just have another shit finale to the season, one which was delayed both by rain and a presidential candidate who already has the election wrapped up. And Brad Lidge did not just have a perfect season. Now I have to hear about Jimmy Rollins the whole offseason. FUCK. ME.
Hey the Knicks are going to be better this season, right?
*looks at basketball scoreboard*
Holy shit! They won! Isiah should try to kill himself and then say it was his daughter more often.
Related posts: