This is what my (and everyone else's) muxtape looks like right now: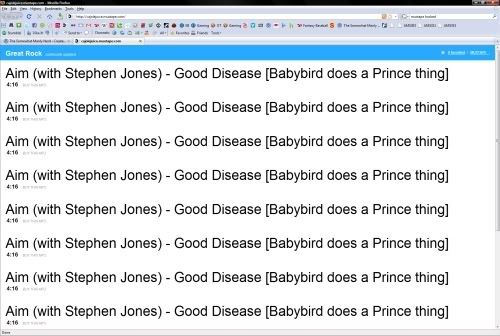 And you can't edit your songs. I tried deleting these, and just got an ERROR message. Bleh. Not THAT huge fo a deal, as I've been updating my muxtape regularly anyhow, so I don't mind re-uploading all that much. I'm not even that mad, just kinda like "huh?" And I'm not going to listen to the song.
Update: Muxtape.com is now down — they're probably fixing it. And the songs will most likely be restored. Not bad.
Related posts: