Muxtape: Create and Share Your Own Mixtape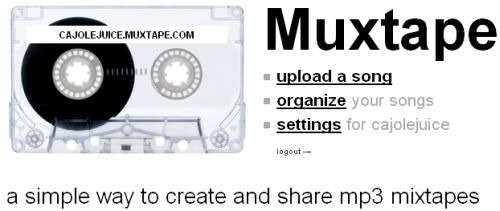 Countdown until shut down starting NOW.
The beauty of Muxtape is the total simplicity.
1. Make an account
2. Upload up to 12 songs (with a 10 MB limit)
3. Organize/tag songs
4. Profit?
Well, the fourth one isn't true, but your friends can stream your mixtapes with ease.
I decided to nerd it up and upload game music. But awesome game music. I'm not quite done, but I'll continue updating, and probably with different themes in the future.
Make some and post them in the comments section, people.
Related posts: